Note: This lot has been WITHDRAWN from sale.
* For more information please contact Matthew Scown: 0481 989 661 or email: matt@yarramanpark.com.au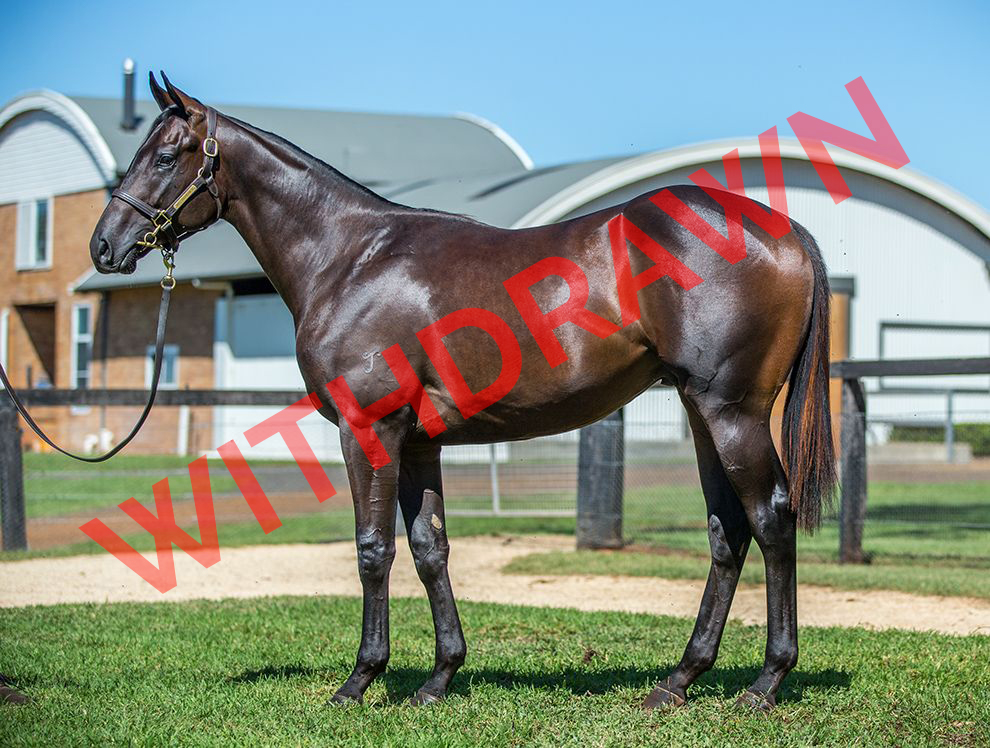 Pedigree Updates
2nd Dam
Perfect Match (2015.g. by Not a Single Doubt-Modave, by Montjeu-Vedodara).
2020-01-27 1st HKJC Chinese New Year Cup
Eric the Eel (2016.g. by Olympic Glory-Modave, by Montjeu-Vedodara).
2020-02-29 1st Qld Tatt's RC (Doomben) 4 Pines Pacific Ale P.
Flandersrain (2016.f. by Manhattan Rain-Flying Flanders, by Flying Spur-Modave).
2020-01-22 1st MRC (Sandown) Clanbrooke Racing H.
2020-03-20 3rd MVRC (Moonee Valley) Alexandra S. Gr.3

3rd Dam
SANTA MONICA (2013.f. by Per Incanto-Monarch, by Volksraad-Balmacara).
2020-01-25 4th ARC Westbury Classic Gr.2
BRING ME SPEED (2014.g. by Sebring-Jessica Rose, by Keep the Faith-Strawberry Rose).
2020-03-15 3rd Macau Spring Trophy H. L
X-Rays, Scopes & Vet Reports
All X-Rays, scopes and vet physical reports are available in the repository.