About
Yarraman Park has been owned by the Mitchell family since 1968 and is managed by brothers Arthur and Harry Mitchell. Both Arthur and Harry are hands on all year round and are both highly experienced horsemen who bring a lifetime of international and local experience to the stud along with vast worldwide contacts.
Yarraman Park stands champion stallion and sire of multiple Group 1 winners, I Am Invincible and his exciting young son Hellbent. The stud owns a top class broodmare band, which is being constantly being upgraded, and these broodmares support the Yarraman Park stallions as well as visiting the leading Australian Stallions.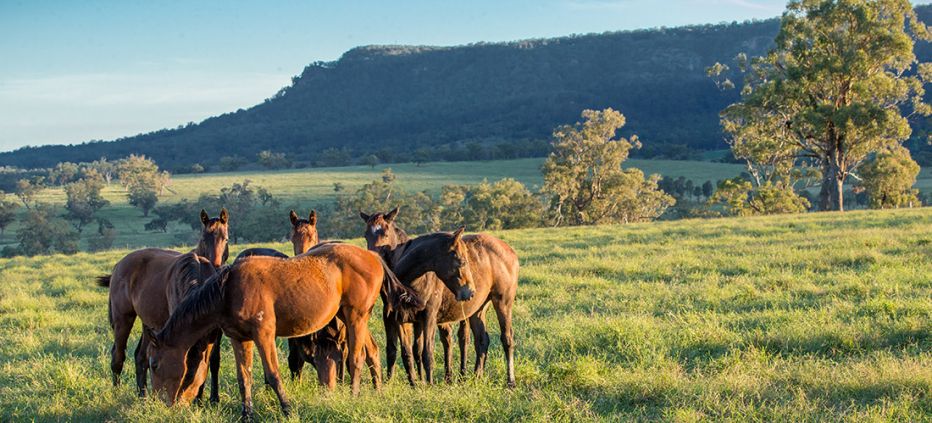 Photo by Georgie Mitchell
Yarraman Park is one of Australia's leading vendors both of yearlings and broodmares and is regularly in the top six of the yearling sale averages. Yarraman Park sells at all levels of sales with the same commitment to all.
Yarraman Park prides itself on being a friendly and approachable family run farm with both Arthur and Harry always contactable and happy to assist in any way. Ably assisted by outstanding staff we can help with mating's, purchases (private and at auction) and bloodstock advice, having a great understanding of the industry as a whole.
Yarraman Park consists of approximately 1500 hectares of mineral rich, undulating country with many thousands of trees and a perfect mix of improved and natural pastures. The farm is not over populated and has a large number of big paddocks, which are constantly rotated and rejuvenated.
The Hunter Valley is famed for its limestone and Yarraman Park prides itself on raising strong, sound racehorses. Yarraman Park is 9 km's from Scone in the heart of Hunter Valley – perfect proximity to all the major stallion farms.
History
Yarraman Park Stud has been home to thoroughbreds for over 100 years, dating back to the early 1900's when the Thompson family raised many fine horses on the farm including the great champion Eurythmic, foaled in 1916.
Eurythmic won 30 races in all, beginning his racing career in Western Australia by winning the Karrakatta Plate, WATC Derby and Perth Cup before venturing east where he defeated the best horses of the time and claimed victory in races such as the Caulfield Cup.
Yarraman Park Stud came into the ownership of the Mitchell family in 1968 after it was purchased from legendary jockey, George Moore. James (Major) Mitchell had visited Yarraman Park in 1966 and was so impressed by the stud and the area that he made George promise to give him the "first right of refusal" if he ever decided to sell.
Yarraman Park has been a family owned and run operation for 50 years and is now under the charge of brothers Arthur and Harry Mitchell, who bring to the stud a lifetime of international and local experience in the industry. They are supported by an excellent team of staff, who share the Mitchell's commitment to the professional and personal service that only a family owned business can provide.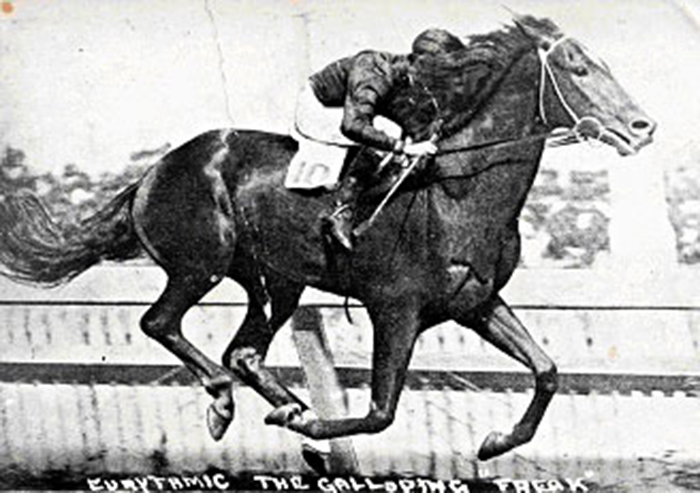 Services
"World-Class Facilities – 1500 hectares of mineral rich, undulating country."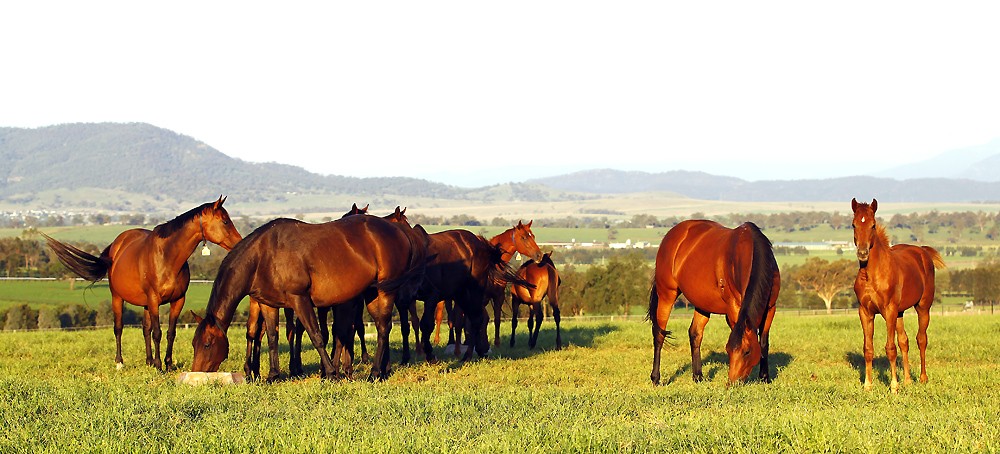 Advice
We offer a variety of services including help with matings and purchases – both at auction and private sales.
Veterinary
Our vets are on 24-hour call and spend the majority of the stud season on site. They are highly experienced and have worked many stud seasons both in Australia and overseas.
Hunter Equine Centre
Dr Bridget Roberts
B.V.M.S., CertEM(StudMed)
Farrier
Our blacksmith is an integral part of our team and his knowledge and expertise helps us raise sound, correct legged horses that importantly go on to win races.
John Byrne
Farrier
Brandon Wood
Farrier
Dentist & Chiropractor
Todd Hattam
Equine Dentist
Karl Dehaen
Chiropractor